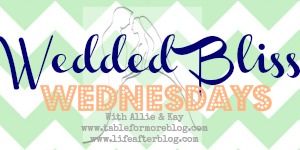 Ladies and Gentlemen (but mostly ladies), Mr. Scott Foley...
What was the first thing you noticed about your wife?
Well this is a tough one because when I first met her I was in college and was working seasonally at a Christmas tree farm.

She came in with her Mom and I ended up walking out into the farm and cutting down a Christmas tree for them.

This isn't exactly normal seeing as I've done that 3 times in the past 8 years.

So all that said I was hoping her Mom would give me a tip, which I didn't get….. As far as I remember, considering Jen didn't talk the entire time, the first thing I noticed was her blond hair.
When you first started dating your wife, what kept you calling/asking her out?
This is a very simple question. I was in college and she was extremely hot. So naturally I wanted to spend as much time as I could with her.

What can I say, I'm a guy.
What is your wife's best quality?
Jen is a very strong, confident women and I admire that about her. I have been watching her confidence grow daily as she continues to build her business.

One of her best qualities is loyalty, I could not ask for a more loyal and affectionate wife.

It's so great coming home every day and knowing she will always be there to make me smile or pick me up if I've had a rough day.

But I would have to say that her best quality would have to be when she walks out of the room and I get to look at her butt. :)
What is your favorite thing to do with your wife (ahem, keep it clean!)?
I wish we could have more time to do it but I would say new experiences together.

Whether it be vacationing, eating out, or finding a fun spot to take our dog (someday kids
:) ).

I absolutely love being able to spend time together and grow as a couple.
What are you most excited for for the future with your wife?
What I'm excited most about is continuing to build our relationship together.

We have formed such a strong bond already in such a short period of time that it is almost amazing to think about getting stronger, but I'm very confident it will.

We are on the same page about most things and we both realize life doesn't go how you plan it, even as hard as I try to plan…. I'm so excited to see us grow even closer together in the future.
How do you make your wife feel loved?
I try to make her feel loved on a daily basis but I know that the day to day life can sometimes feel dull. I enjoy surprising her when she doesn't expect it with just a simple dinner out or drinks at our favorite lakeside restaurant.
Anything to make her smile.
Am I not the luckiest girl in the world?!
Don't forget to enter Kay's 500 follower giveaway! 10 prizes, 1 winner! Enter
here!