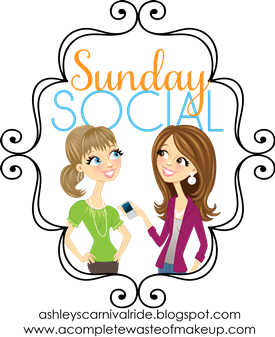 1. What is your favorite childhood book?
As usual, I'll probably have multiple answers for every question. When I was really young, I loved the Junie B. Jones series. Later I got into the Angus, Thongs, and Full Frontal Snogging books. I guess funny books were my style back in the day. And, as I was 10 when they started being published (that makes me feel old), Harry Potter.
I finally read The Hobbit this summer and I loved it! I read Lord of the Rings when I was a teenager and it's always been one of my favorite trilogies, so it was kind of a long time coming to read it. I also really enjoyed the Hunger Games and The Girl with the Dragon Tattoo series.

3. What is the book you wish you could live in?
Oh, Pride and Prejudice without question.
I also wouldn't mind going to Hogwarts :)

4. If you could be any character from a book, who would it be and why?
5. What is your favorite book turned movie?
Harry Potter and Lord of the Rings. It's a tie.
6. What is your favorite magazine?
I have a subscription to Food and Wine which I love. I also love catalogs. Like Pottery Barn and that HUGE one J C Penney used to put out (or do they still?). And I can't lie, I can't not love flipping through a People.