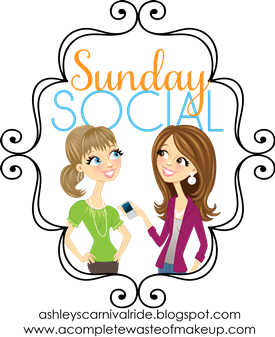 1. What do you value most in life?
My relationships. Specifically, my marriage.
2. What do you think is the greatest invention in your lifetime and why?
I honestly don't know. I think I value modern technology too much to pick just one..
Can I say electricity/running water in general?
3. What do you think is the secret to a good life?
Gratefulness. Feeling thankful for what you have and not cheated for what you don't. I also firmly believe that everyone has the right to enjoy their job. Obviously not every day is a good day, but life is way too short to hate what you do on a daily basis.
4. What would you most like to be remembered for when you're gone?
I just hope to be remembered as a kind person, a loyal wife, and a good mother. If "celebrity chef" is in my future, that wouldn't suck either :)
5. What accomplishment in your life are you most proud of?
My marriage. And for taking the risk of starting my own business.
6. If a movie was made about your life, who would you want to play you?
That's tough. I've been told I resemble Emily Vancamp (disagree) and, most recently, Scarlett Johansson (seriously disagree). If we're going by what actress I love but don't necessarily resemble, probably either Amanda Seyfred, Rachel McAdams, or Kate Hudson.