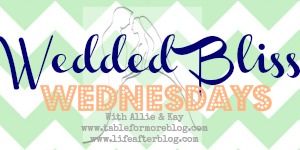 What is the best gift to give your husband?
He likes "toys." Golf clubs, bag toss set, washers, board games, etc. He also loves getting sports tickets. This year, he has is eye on a shiny, new snow blower! I know, we're getting pretty crazy over here.
What is a meaningful gift that you can give that does not cost money?
I think we both enjoy just spending time together. Holidays tend to be a really busy time in our lives; trying to spend time with both of our families, so one thing we make sure we do is to spend Christmas morning together at home. I honestly do consider that to be a gift and I think he does too.
What is the best gift you have given to him?
Hmm..good question. I think he really loved when I got him tickets to a Lion's game. He had never been to an NFL game so he was pretty excited about it.
What is the best gift he has given to you?
Umm does my engagement ring count? :)
What are you giving this holiday?
My husband reads my blog, so I can't say! I always struggle with getting him several smaller gifts or one or two big gifts though...we'll see!