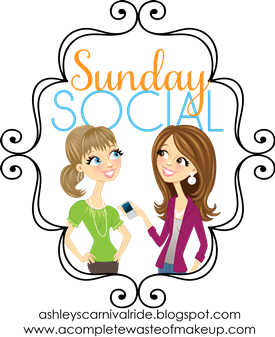 I have literally been looking forward to this link up for the whole week. I kind of feel like it was made for me :)
1. If you could only eat one thing for the rest of your life, what would it be?
This is a tough one. I have a huge weakness for pizza. But the real kind. Hand made, wood fired, authentic Italian pizza.

2. What's your guilty pleasure/comfort food?

My comfort food is anything with a lot of cheese on it. Mostly pizza or pasta. My guilty pleasure is definitely anything rich. Brownie a la mode is my favorite dessert in the world. Even though it's super simple. It's just so good.

3. What's the weirdest/craziest thing you've ever eaten?

I actually love trying unusual things. Being adventurous with food has always kind of come naturally. Foie gras, escargot, bone marrow, and haggis are probably the most unique.
FYI--haggis is the most disgusting thing in the world.

4. What foods do you avoid at all costs?
None. Aside from haggis, I've never had anything I absolutely hate. I'll try anything.


5. What meal reminds you of your childhood?
My mom has always been a good cook. She's probably the main reason I turned into such a foodie. It's odd, but the meal that always sticks out in my mind when I think of childhood was a piece of toast, topped with a poached egg, and covered with warm milk. Random, right? I just remember loving it. That, or Grandma's Goulash.


6. Share one of your favorite recipes and the story behind it.
Puff Pastry Pinwheels with sweet onion marmalade, lemon and rosemary goat cheese, and crispy prosciutto.
I came up with this recipe off the top of my head as a project in culinary school. They were so well received that I added them to my catering menu after I graduated. I swear, about 75% of my clients have ordered them. They're quite simple, but I take a lot of pride in knowing that one of my most popular items was something I personally created.
Forgive me for not including the recipe, but if everyone knows how to make them, I won't be able to sell them!
Have a happy Sunday. Relax a little!
Do me a favor--if you have read this blog and enjoy it, I would love to gain more followers! Thanks :)